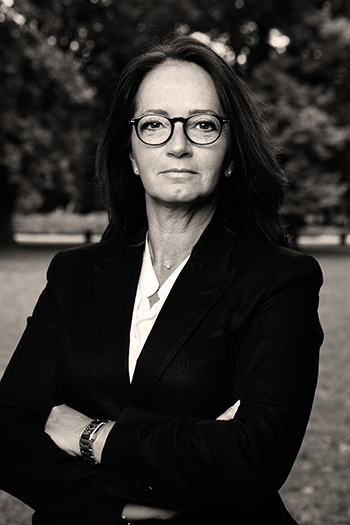 Afsaneh Ghatan Bauer is the firm's founder and CEO.
Afsaneh is a member of the Swedish Bar Association since 2001. Afsaneh has extensive experience in commercial contract law, company law and intellectual property. She is an authorized agent of the Office for Harmonization in the Internal Market, OHIM, in Alicante.
Fiduciary position:
Boardmember of Stiftelsen Friends
Boardmember of Briggs & Stratton Sweden AB
Membership:
The Swedish Bar Association,
Swedish Anti-Counterfeiting (SACG),
Swedish Association for the Protection of Industrial Property (SFIR),
Svenska Föreningen för Upphovsrätt (SFU),
International Trademark Association (INTA),
European Communities Trademark Association (ECTA).
She is a former Member of the General Council of the Swedish Bar Association, Member of the Membership & Disciplinary Committee and between 2014-2019 she was a Board Member of Brighter AB (publ); She has also been a Sweden's ambassadors for women's entrepreneurship. She is passionate about children's rights in society being respected and has for many years, volunteered to ensure that their rights are observed.
When Afsaneh is not working she enjoys spending time with her family, enjoying forest and nature through fishing, hunting, skiing and boat tours. A special passion is cooking.
Email: afsaneh.bauer@ghatanbauer.se